Welcome to your new leadership strategy
One that yields:
More exposure.
More audiences.
More clients.
More opportunities.
More revenue.
More authenticity.
SimplyBe. works with leaders seeking to make an impact, drive real ROI and leave a legacy—no matter the industry. We teach people how to leverage their authentic selves through unique brand identity and personal branding strategy development to support their businesses. Our clients include:
Entrepreneurs and Founders
We work with business leaders and the faces of brands and businesses to craft and amplify your message through bespoke personal branding strategy development.
Corporate Leaders and Organizations
We also work with executives, C-suite leaders, and heads of business to provide thought leadership strategy and corporate training to departments and teams to create impact on all levels of your organization.
For Entrepreneurs
You are your brand and your brand is you.
Future-proof your business and fill your sales pipeline.
Personal branding strategy is a unique advantage that will increase both your brand awareness and your market share—today and for the long term. Simply put, personal branding is your solution to future-proofing your business and filling the sales pipeline.
Leveraging this powerful approach to marketing allows you to grow a high-quality audience and network of brand ambassadors while filling your pipeline and increasing your credibility.
By investing in your personal brand platform, you're positioning yourself and your company as an industry leader, gaining exposure to more strategic relationships, press, notoriety and growth.

Personal branding strategy is the new marketing plan.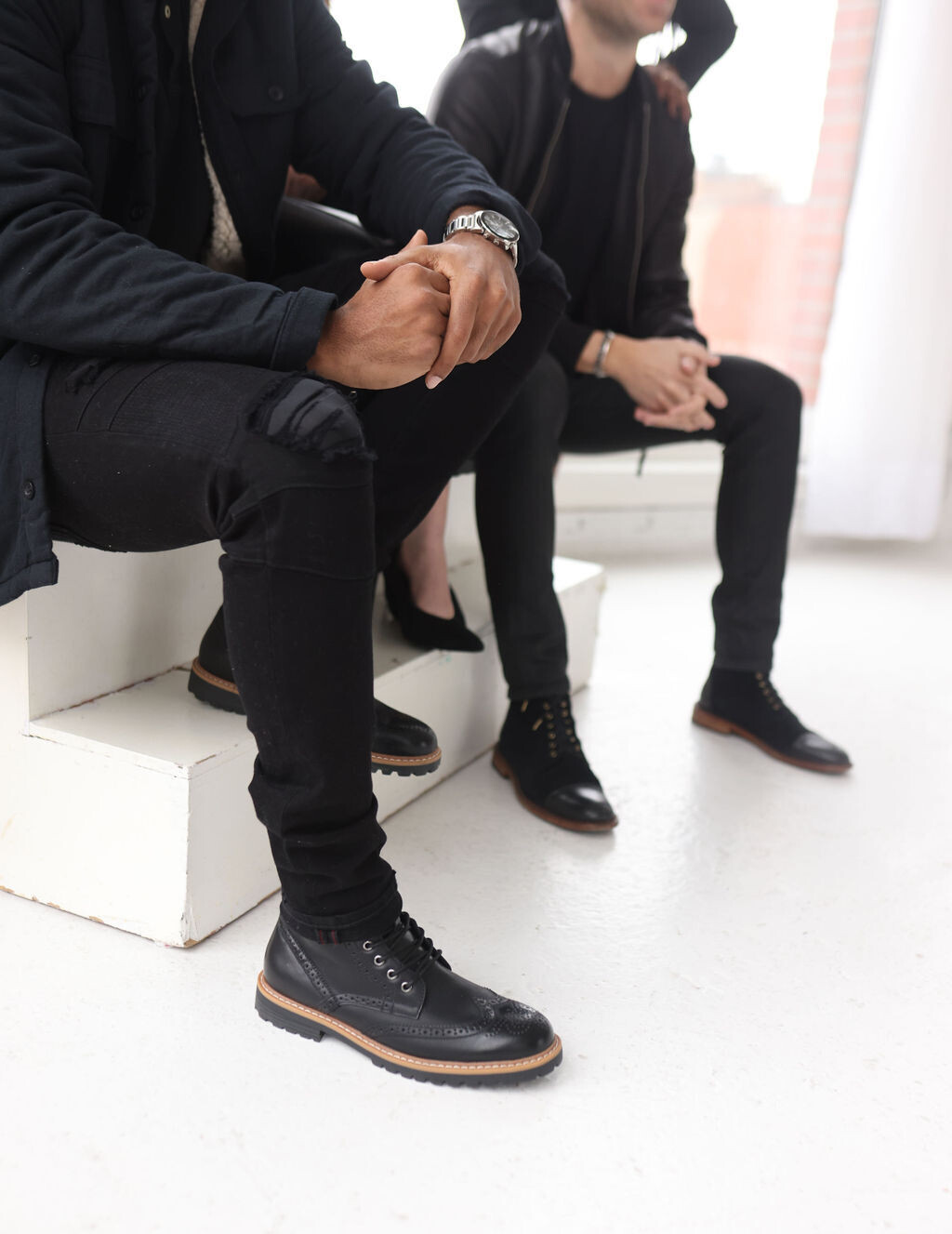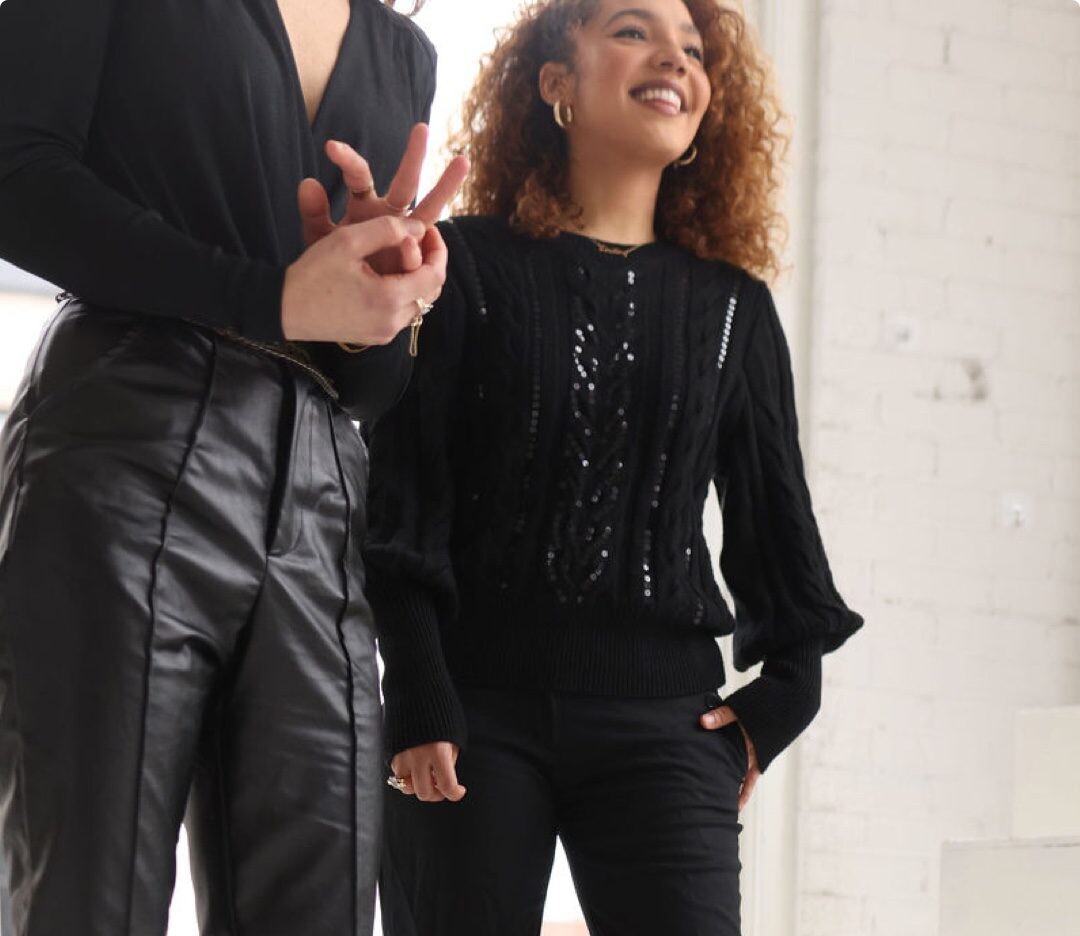 With a strong personal brand, you'll find that opportunities seek you out. Not the other way around. 
But this work is not easy to do, especially when you try and do it alone. Our team of experts can guide you through it.
As the face of your business, your success relies on your reputation, connections and peoples' perceptions of you. Before any communication happens on your part, a potential client, partner, or employee can learn a lot about you based on what they find after a quick Google search.
[ Pro tip: did you know that your Linkedin account shows up in the top searches of Google whether your profile is optimized or not? Now's your chance to update! ]
That said, if done poorly (or not at all), your personal brand actively works against you. Unclear messaging, out-of-date information, or an inconsistent (or lack of) social media presence will set you back. A lackluster  personal branding strategy turns your ideal clients, partners, or employees away before you even get the chance to convince them otherwise.
By putting an incomplete or outdated message into the world, you're creating an uphill battle to fill your sales pipeline, win the business and build the reputation you really want.
On the flip side, when done well and intentionally, a clear personal branding strategy provides you a massive head start, before you even reach out with a cold-email or phone call. A strong personal brand attracts the right people to you, weeds out the rest, and makes selling yourself as an expert in your field that much easier.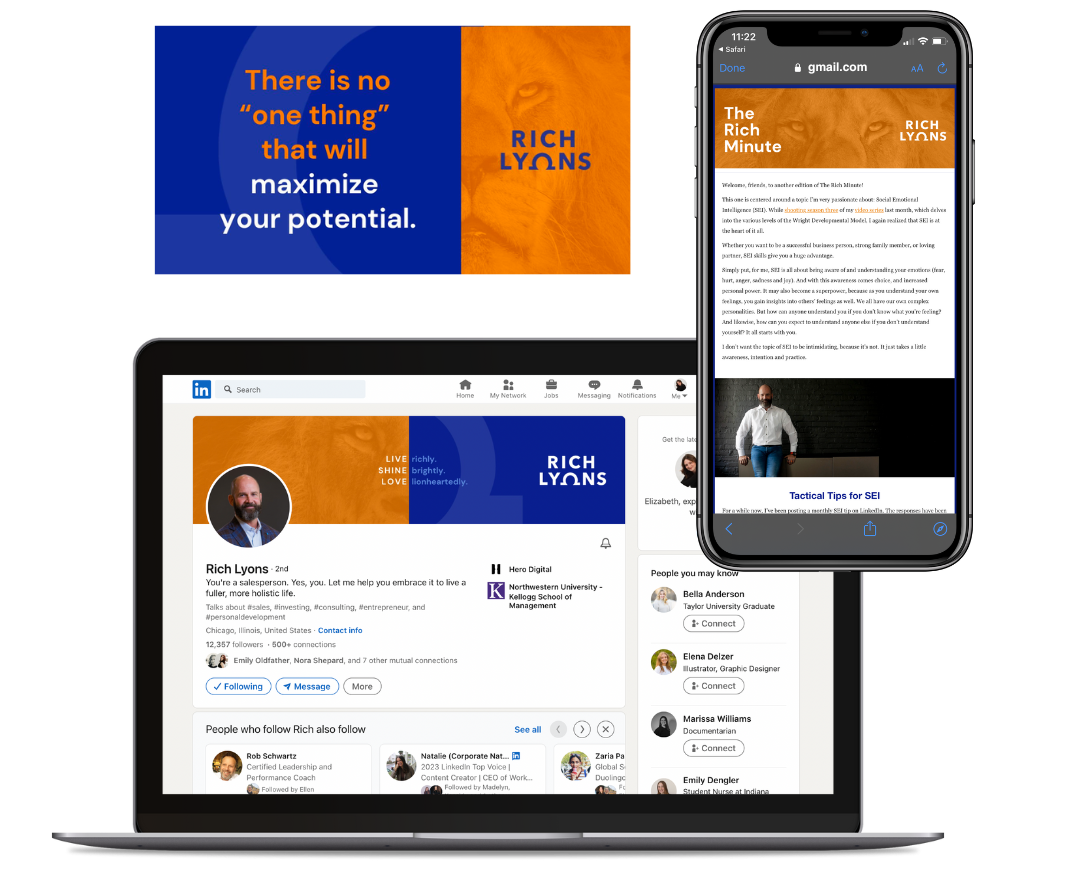 Meet one of our executive clients who is changing the way people do business.
Rich Lyons is so much more than an entrepreneur, businessman, or a salesperson. He has a passion for waking people up to a bigger, brighter, better way of living. And he knows the only way to scale trust is to integrate your offline presence with your online one.
See Rich's Story
See Rich's Story
SimplyBe.'s Thought Leader Program
For leaders in today's digital business environment, personal branding is no longer optional. You must lead from the front and define your own story before the world defines it for you. Owning your story attracts ideal audiences and opportunities to fill your sales pipeline.
Our fully immersive personal brand experience turns you from an unknown expert to a sought-after thought leader.
The Thought Leader Program gives you unprecedented access to  a team of industry experts. Through real-time collaboration, our team defines your brand identity and unique content strategy r serving as arbiters of your brand through ongoing execution and support.
Bring your expertise and let us do the rest. Experience our team of experts' undivided attention and access to the SimplyBe. branding methodology. Together, we will define your objectives, and your personal branding identity and strategy, and bring you to the world.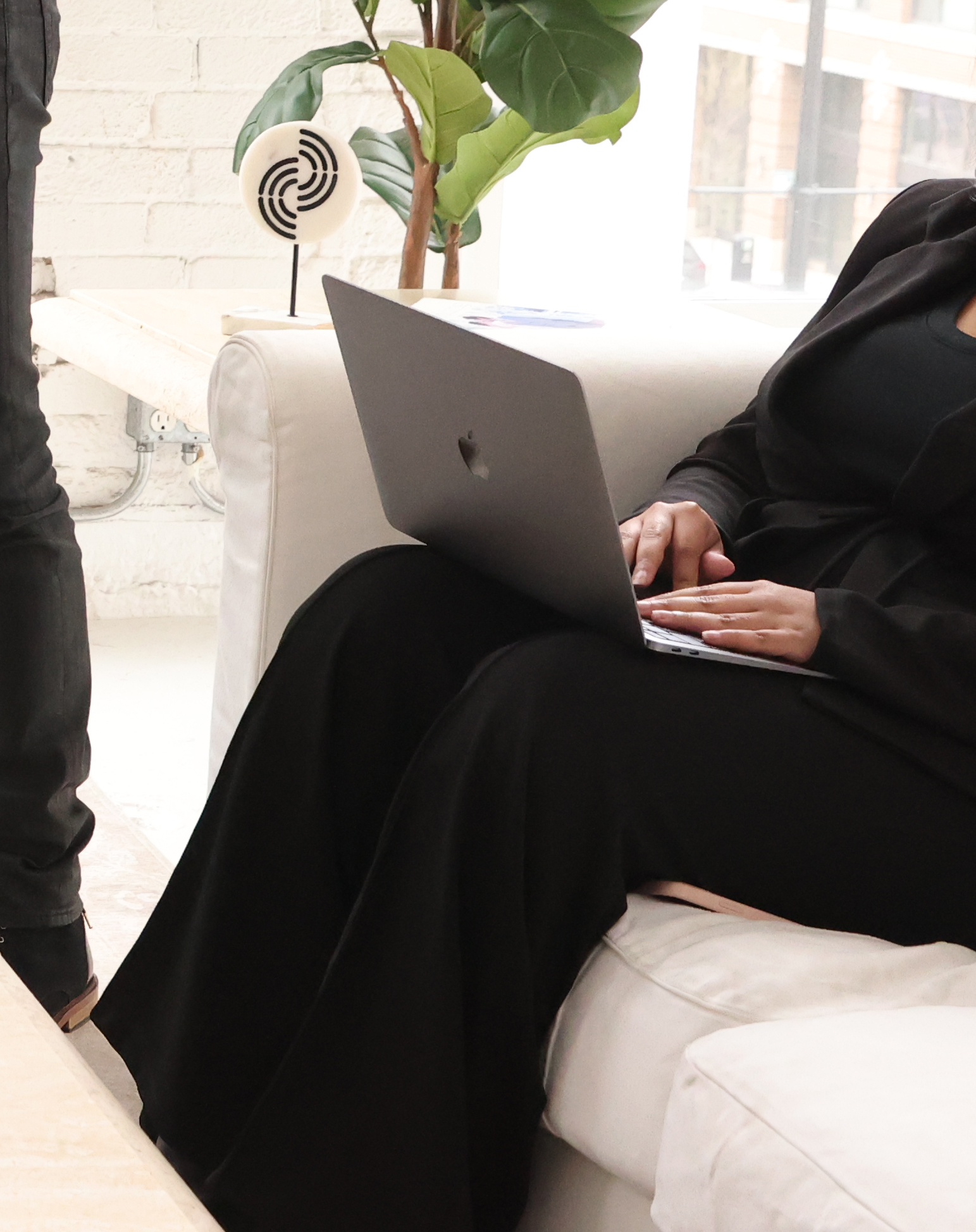 Brand Identity & Strategy Development
Long Form & Short Form Copywriting
Ghostwriting
Email Marketing
Social Media
Photography
Podcast Production
Video Production
Public Relations
If you are eager to grow yourself to attract more opportunities and revenue, and are ready to build your personal brand platform but you need a team to help you, SimplyBe. is the partner for you. We can help you clarify your message and define a personal branding strategy to create maximum impact.
The team at SimplyBe. get it. They help you to understand your brand identity so that you have a clear message and the courage to go out and share it with the world.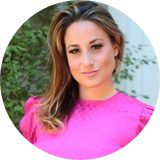 For Organizations
Employee engagement strategies meet personal empowerment.
Activate your biggest asset: your people.
As an executive in leadership, when you neglect to invest in the next generation of leaders, the buck stops with you. Your people ARE your business—and therefore your greatest asset.
There has never been a more relevant time to invest in your learning and development programming. By investing in your employees today, you pave the way for the next chapter of your organization.
By amplifying the rising talent of your organization, you are opening doors to new opportunities through their unique talents, platforms, and abilities.
Your organization's future is in their hands.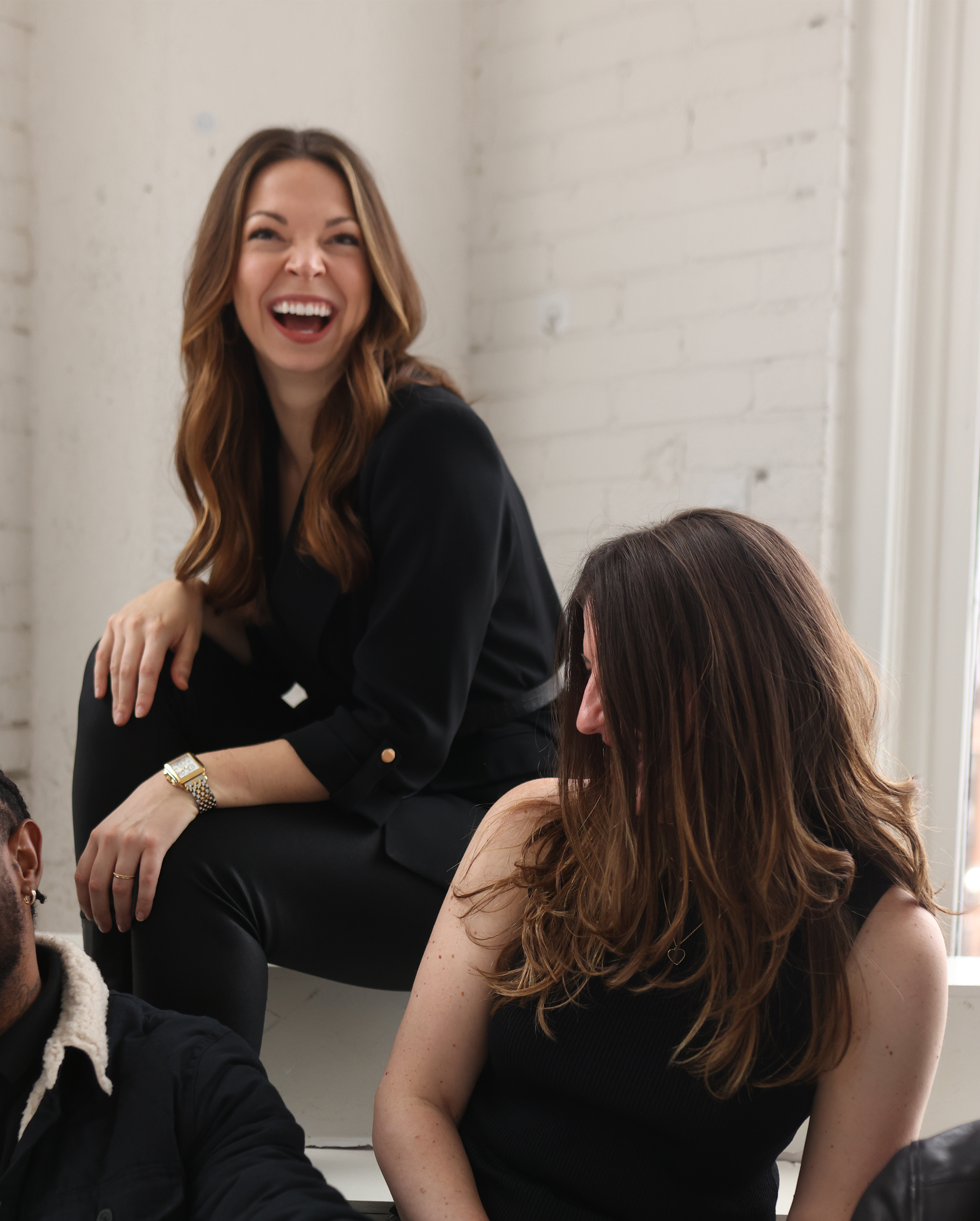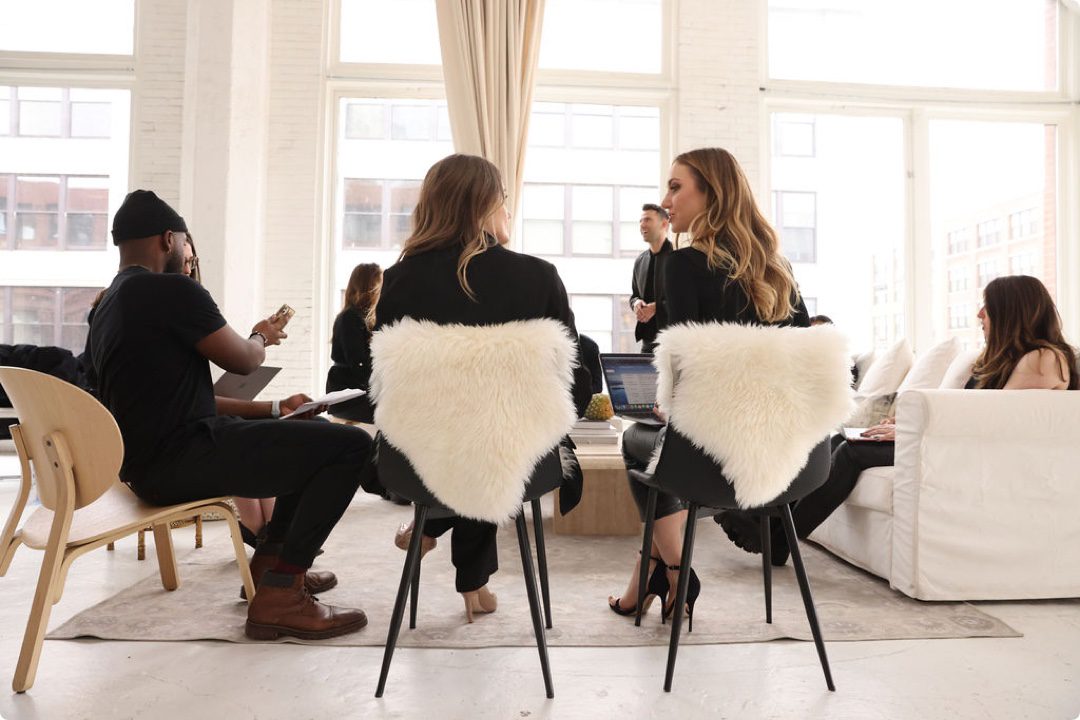 Create impact and drive ROI.
We've learned, through years of supporting large corporations and successful leaders, that personal branding is no longer optional. The digital world where we all live, work, and sell requires a rethinking of how we market ourselves and develop our brand perception. Having a strong personal brand is now a crucial part of any c-suite leadership strategy, and, frankly, the bedrock of your talent engagement and retention approach.
Instituting a personal branding strategy within your learning and development programming will strengthen your existing teams and attract the very best new talent.
You can no longer afford to not do this work.
Whether you are seeking personal brand identity for yourself or personal branding leadership strategy for the teams within your organization, SimplyBe.'s corporate leadership training expands the reach and influence of ALL leaders within your organization to grow and galvanize your brand. Every person, at every level of an organization, benefits from the power of a personal branding leadership strategy. This investment in your organization not only creates space and meaning for the individual in the digital world but in turn increases the digital footprint and brand awareness of the organization.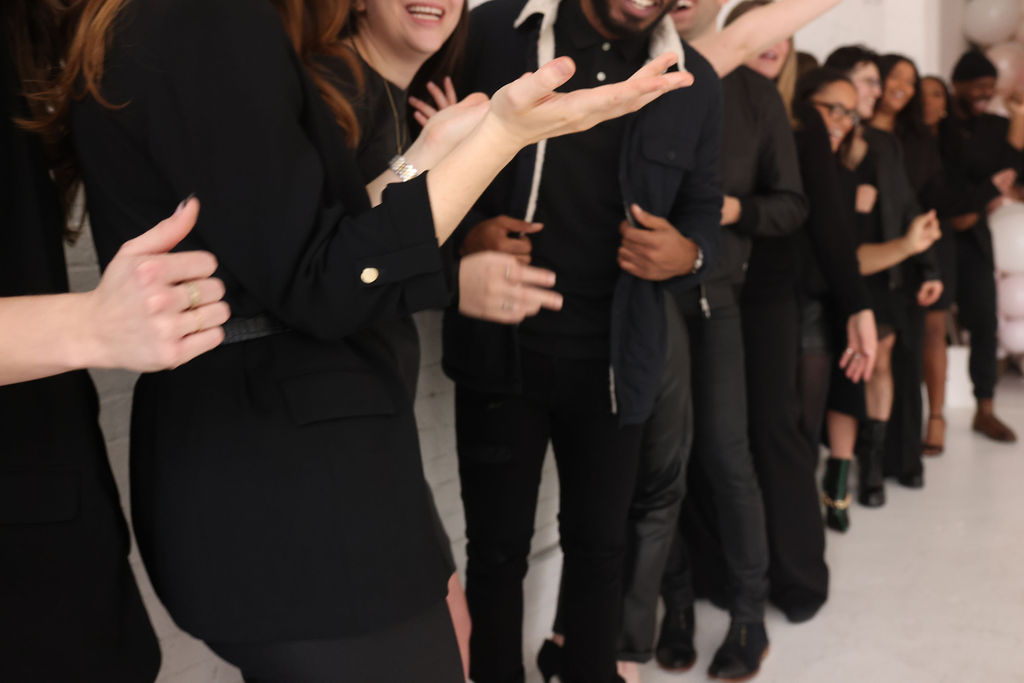 We are your partners.
SimplyBe. is your partner in bringing together personal branding and corporate leadership training. Our trademarked solutions are unlike anything else on the market. Our frameworks and methodologies combine digital-first marketing tactics with business-first personal development skills that yield benefits to the overall organization. This methodology works for the c-suite and for the rising leaders.
"Hands down the best workshop I've ever attended. Never before have I focused this way on what makes me unique, what makes me valuable. I have an opportunity to step up and own my truth and share my message to empower others. "
Workshop Participant
Mid-Level Manager, Credera
Benefits of personal branding strategy to your organization:
Strong individual digital brands that align and elevate the company brand
A leadership strategy that positions the individuals as well as the organization as engaging, authentic and human to attract the right employees
Increased engagement, connection and loyalty to the larger brand and greater retention and attraction of top talent
Consistent voice across company messaging, both internally and externally to ensure impactful communication from your overarching marketing to your employees' elevator pitches
Benefits of personal branding strategy to your people:
A deep understanding of the tools to establish a unique position in the marketplace
Newfound knowledge of what it takes to create individual thought leadership content and a personal branding strategy to increase credibility and maximize public presence and brand exposure
The skills and confidence to clearly communicate their unique value proposition—a tangible asset for career growth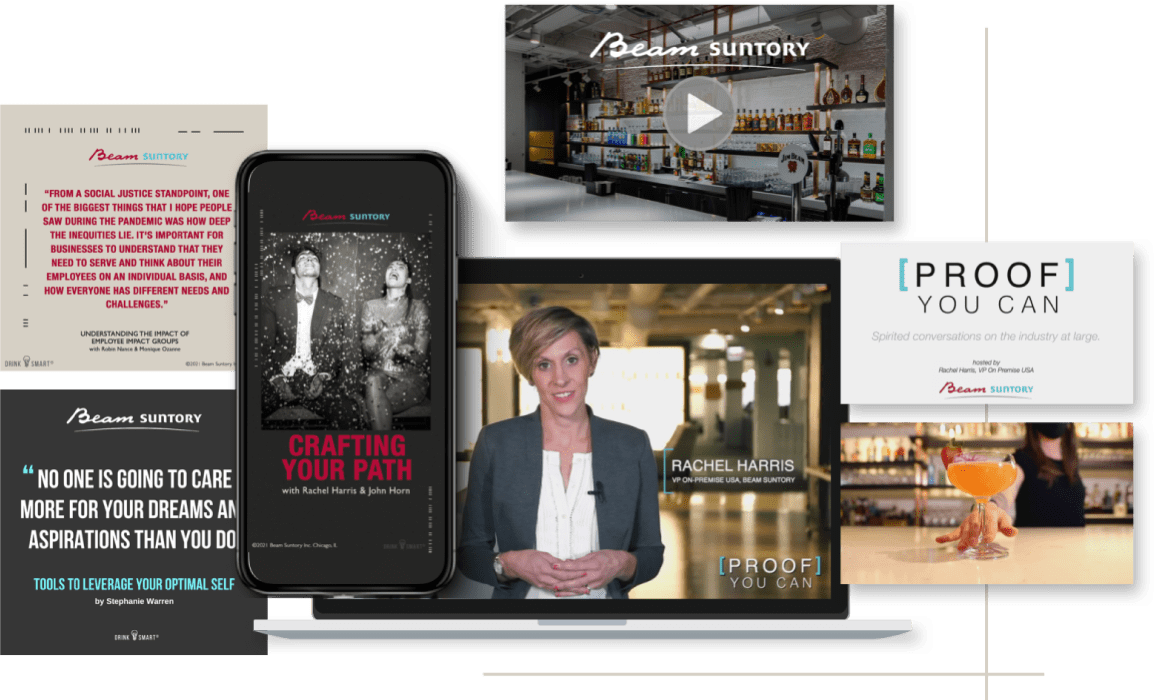 Meet one of our premiere clients who have experienced the ROI of personal branding.
Activating leadership through a corporate personal branding program that engages, motivates and positions Beam Suntory's On-Premise team as experts in spirits and innovative leaders in the industry.
See the Beam Suntory Story
See the Beam Suntory Story