Unique Thought Leadership Content & Strategy
Thought leadership is a long game.
Building a platform and cultivating enough expertise to be considered a true authority in your field takes time. But it can be overwhelming to know where—or how—to begin. As both your guide and your engine to an unstoppable personal brand, we'll fast track your path to getting there.
Our full-service personal branding agency offers everything from the branding foundations to get you started (brand identity, social media optimization, and logo development) all the way to full executive thought leadership strategy and execution. We also offer custom enterprise solutions that brand your key leaders, securing your company's position as the go-to in your industry.
WORK WITH US
Executive thought leadership that drives your unique objectives.
You simply can't be everything to everyone, so we never recommend everything to everyone. Trying to build a presence on all channels, through all mediums, is a surefire way to water down your message and miss connecting with quality audiences and prospects. Depending on your specific goals, industry nuances, and target audiences (don't worry, we will help you identify all of the above), we'll develop an intentional, custom strategy that directly reflects your unique thought leadership.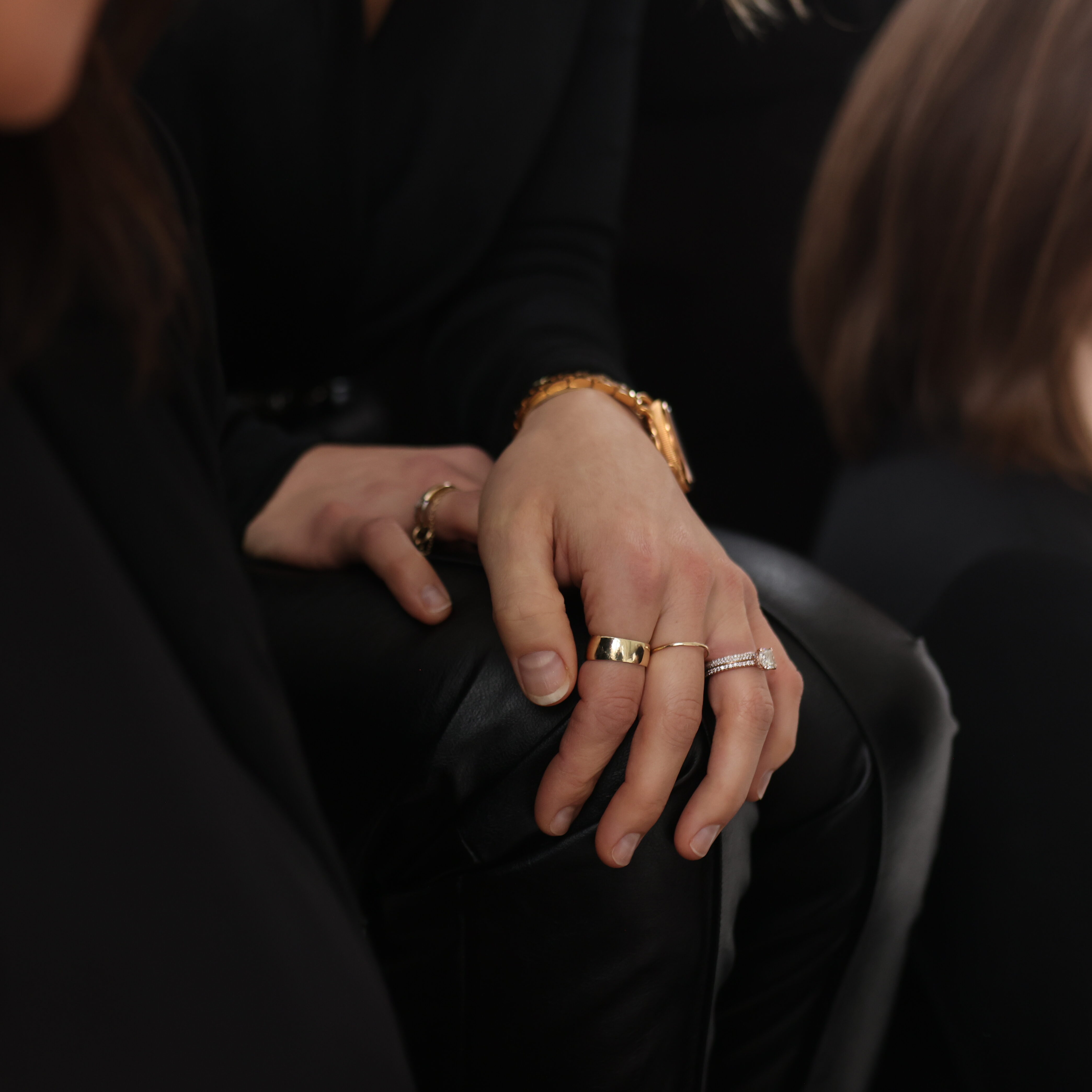 Our full-service personal branding agency is your expert partner in:
Brand identity and messaging development 

Original

thought leadership strategy

development

and execution

Visual branding and logo design

Personal PR strategy, execution, and media relations
WORK WITH US
Thought leadership content creation and channel management can take many different forms. Our full-service personal branding agency offers the following in-house capabilities: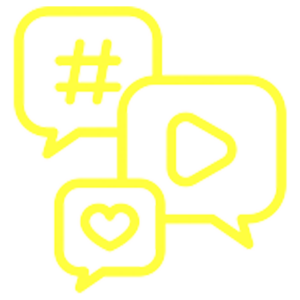 SOCIAL MEDIA
Social media strategy & execution on LinkedIn, Instagram, Facebook, TikTok, YouTube & more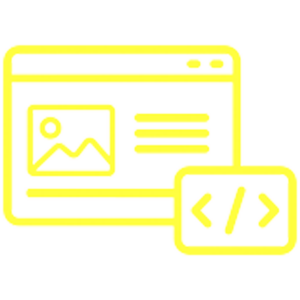 WEB DESIGN
Full website design, wireframing, copywriting & development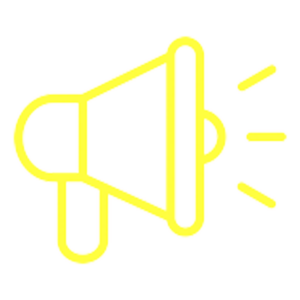 PR
Public relations strategy and active media relations & outreach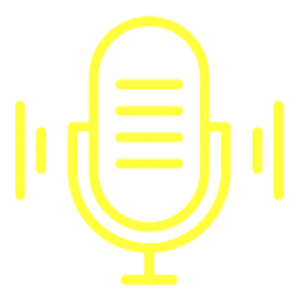 PODCASTS
Podcast strategy, editorial planning, concepting, production & publishing
VIDEO & PHOTO
Video production, personal styling inspiration, scripting and storyboarding & on set creative direction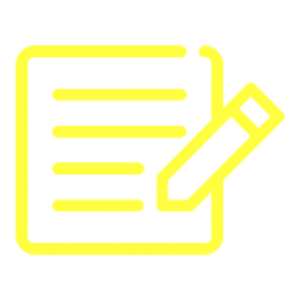 BLOGGING
Longform blogging, editorial planning, concepting, execution & publishing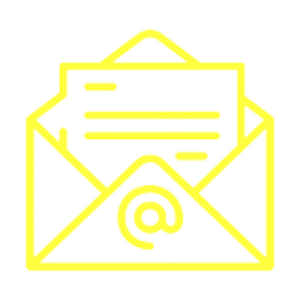 EMAIL
Email marketing and newsletter concepting, campaign creation & execution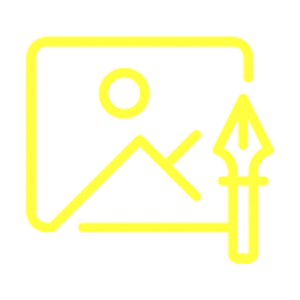 GRAPHIC DESIGN
Graphic design, custom logo design & visual brand identity development
Our unique methodology and ongoing brand support will turn you from unknown expert to sought after thought leader. Not only will you have the thought leadership content to support your areas of expertise, you'll have the robust platform and the digital footprint that will set you apart.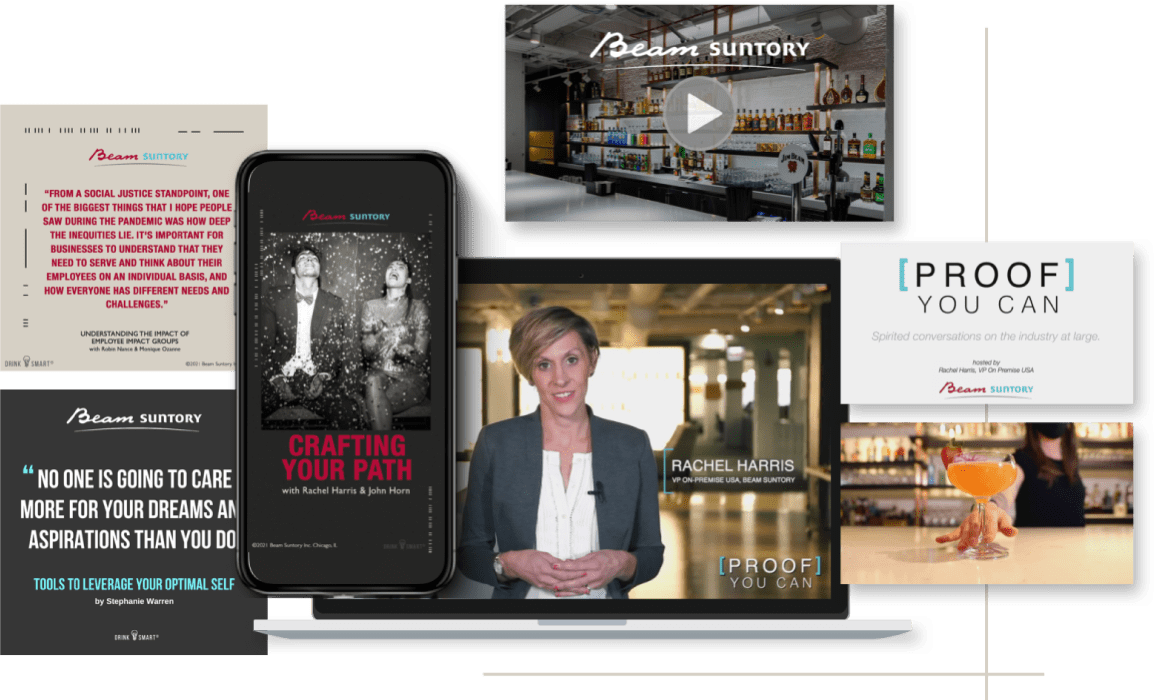 Meet one of our premiere clients who have experienced the ROI of personal branding.
Activating leadership through a corporate personal branding program that engages, motivates and positions Beam Suntory's On-Premise team as experts in spirits and innovative leaders in the industry.
See The Beam Suntory Story
See The Beam Suntory Story
If I had to pick one word to describe my experience with SimplyBe., it would be: transformational. My goal was to create a content strategy to stand out in an oversaturated marketplace—and I got that. But the real gem was how the team took everything I stood for and packaged it up so strategically. This is where I found my professional voice. When you have a vision AND you have your voice, that's where the magic happens.
Why work with a full-service personal branding agency?
Even if you have no desire to become a household name, the power of building a personal brand and thought leadership platform as a CEO or executive has ripple effects on every facet of your business. Our clients are seeing a marked increase in inbound requests for sales meetings, are recognized by prospects at conferences, are attracting the best talent for job openings and more.
The cost of inaction is clear—personal branding is no longer optional.
But personal branding is not just creating a logo and painting it all over town. In order to be effective, it involves a strategy on what to say, how to say it, and where to share it, not to mention when and how frequently. Creating an intentional, omni-channel strategy is an undertaking that piecemeal or DIY solutions simply can't fix.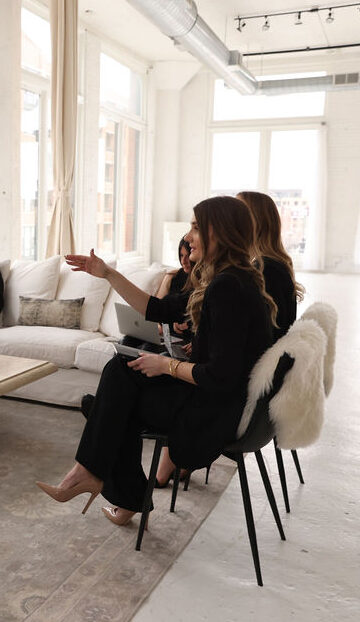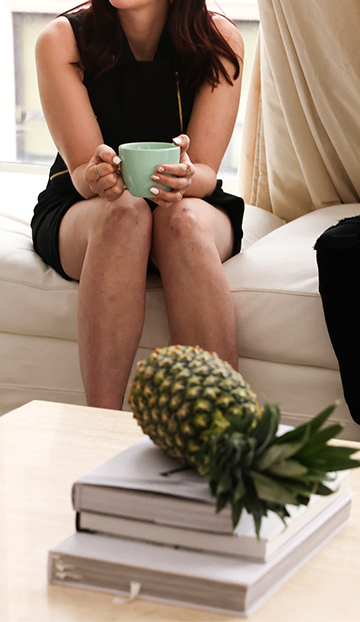 Attempting to build a brand without the proper resources or comprehensive understanding of branding principles may result in a brand that lacks cohesion and strategy. Additionally, stringing together solutions or disconnected thought leadership content might offer you a temporary fix, but it's ultimately a band aid solution for a much bigger pain point.
We understand that as a busy executive, you don't have time to take a shot in the dark to execute an unproven strategy.
Our full-service personal branding agency, trademarked methodologies, and in-house capabilities provide you with everything you need to find success—from initial brand messaging and identity development to original video content production—to execute your thought leadership strategy. 
WORK WITH US
Connect with our team of experts to build your custom thought leadership strategy: