Want to know how to build a personal brand?
Crystalize your brand message, optimize your social media, and create a personal brand logo to propel your platform into the market.
You're likely at a transition point in your life or career—maybe you're transitioning roles, maybe you're making your side hustle your full-time gig, or perhaps you're simply ready to take your message to the masses and step out as a thought leader.
Wherever you are in your journey, the Brand Essentialist is ideal for those looking for the essential building blocks to launch and amplify their personal brand platform. 
Our team of experts will craft your unique brand identity and provide you with the ultimate clarity in your message. We'll also create your fully custom visual brand identity, inclusive of your very own personal brand logo. Finally, we'll tie it all together in actionable next steps. You'll walk away with an optimization and activation plan for the social media channel that best serves your objectives to ensure you make an impact where it matters most.
While every Brand Essentialist includes these ingredients, the final product is tailored to your unique message and goals. This offering meets you where you are and gives you the launching pad—and the confidence—to get started and gain immediate traction in the market.
Personal branding is a long game
.
It takes time to build a business and cultivate enough expertise to be considered a true authority in your field.
You may be wondering where to even start… But one of the biggest risks of personal branding is the opportunity cost of inaction. Luckily, our team will tell you how to build a personal brand and set the foundation for your long-term growth and success. The Brand Essentialist includes key building blocks every brand needs to effectively get started:
A clear brand identity inclusive of your brand story, key messaging, voice and tone, content focus, brand guidelines, a unique elevator pitch, and more. (If you're new to the concept of "brand identity," think: the blueprint from which to build an unstoppable reputation in the market.)
An unmistakable visual brand inclusive of a personal brand logo, a brand mood board, custom brand marks, fonts, and colors, and custom brand asset templates. Your custom visual brand guidelines are designed to inform your brand assets, present and future—from business cards to PowerPoints to your website.
A social media channel optimization for either Instagram or LinkedIn inclusive of winning headlines and bios, visual direction, sample posts, a content calendar, and more. We give you a turnkey kit to activate your new brand on your most important channel and get seen.
And above all, the support of an expert team guiding you how and where to get started. You'll be equipped with a dedicated team throughout our work together that will dive deep to get to know you and understand your goals and teach you how to build your personal brand, piece by piece.
Ready to turn your mastery into your message?
Connect with our team to learn more about The Brand Essentialist.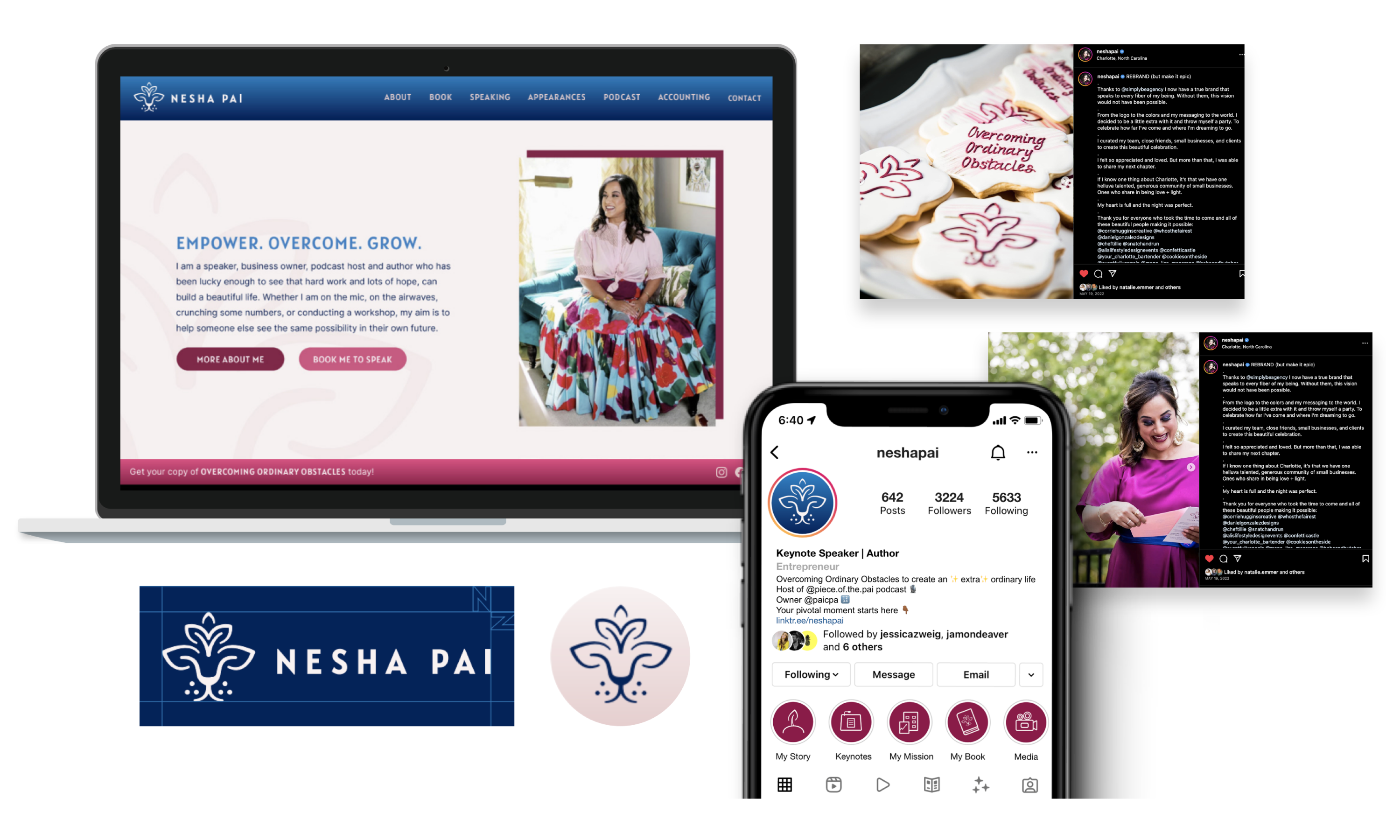 Meet the founder & speaker gaining international recognition.
By empowering her with the language and tools to effectively communicate her value to key audiences, Nesha Pai launched her new platform with clarity and confidence—and it changed her business and her life.
See Nesha's Story
You have clear goals in mind, but you don't know how to build a personal brand.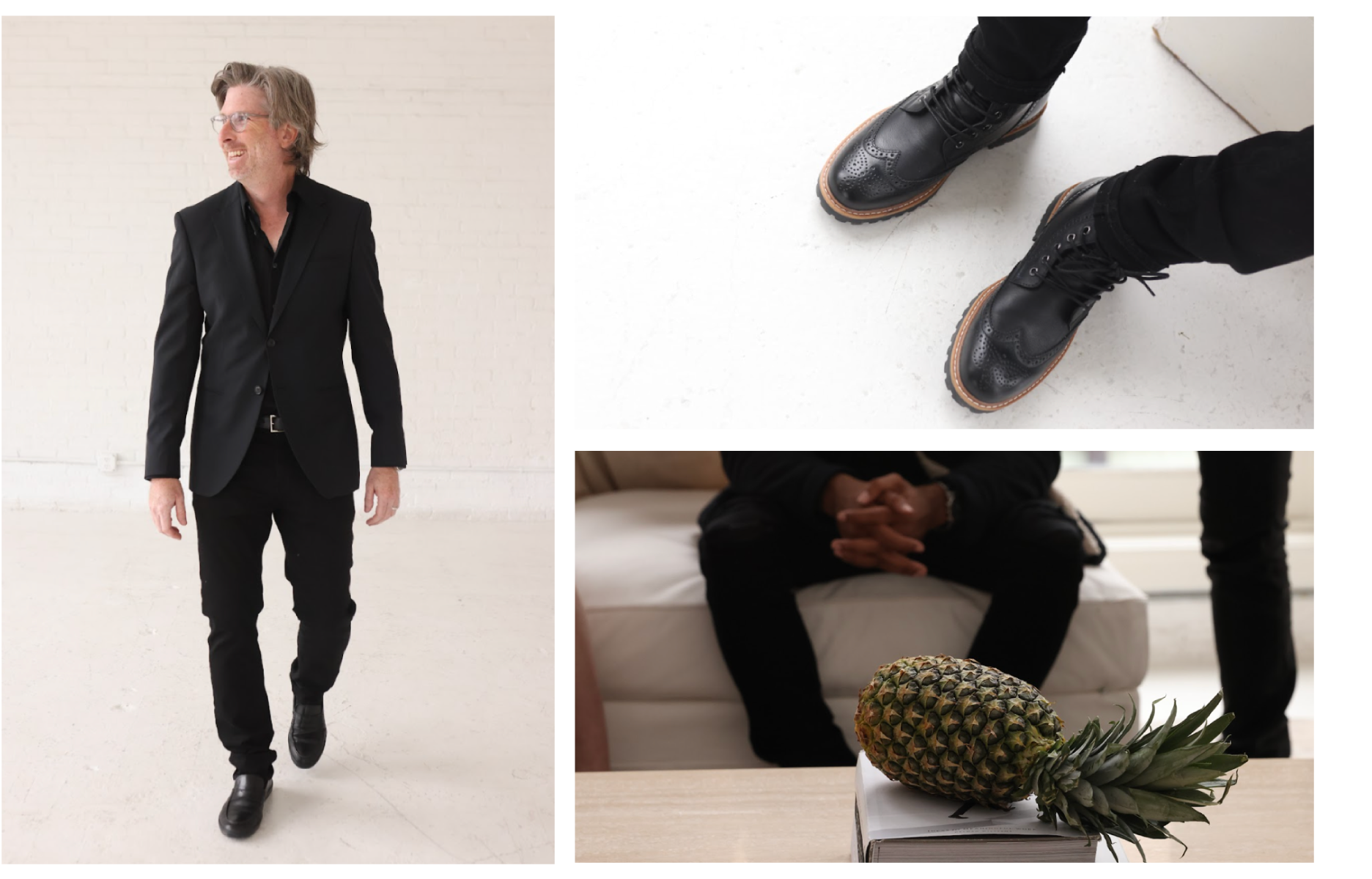 You know you have something to say. You have a clear objective of where you want to take your career or business, you just need the strategic support and the expert tools to help you bring all of your experience and expertise into one, cohesive brand message. 
The way you present and speak about yourself, your experience, and the value you bring matters. Whether you're being interviewed for a new executive position, building buzz as you get your new business off the ground, or in the early stages of networking and seeking new career opportunities, a crystal clear message will empower you to make an impact in any situation. 
Maybe you've never invested in yourself this way before. But you've likely also never felt this level of clarity in your next big step either. Reach your goals effectively and efficiently with the help of our expert team—we'll empower you with the essentials to catapult you into success.
Very grateful to the entire SimplyBe. team for taking me on a journey about which I was deeply uncomfortable. Thank you for the support, encouragement, and enthusiasm to help me look at this entire space and journey differently!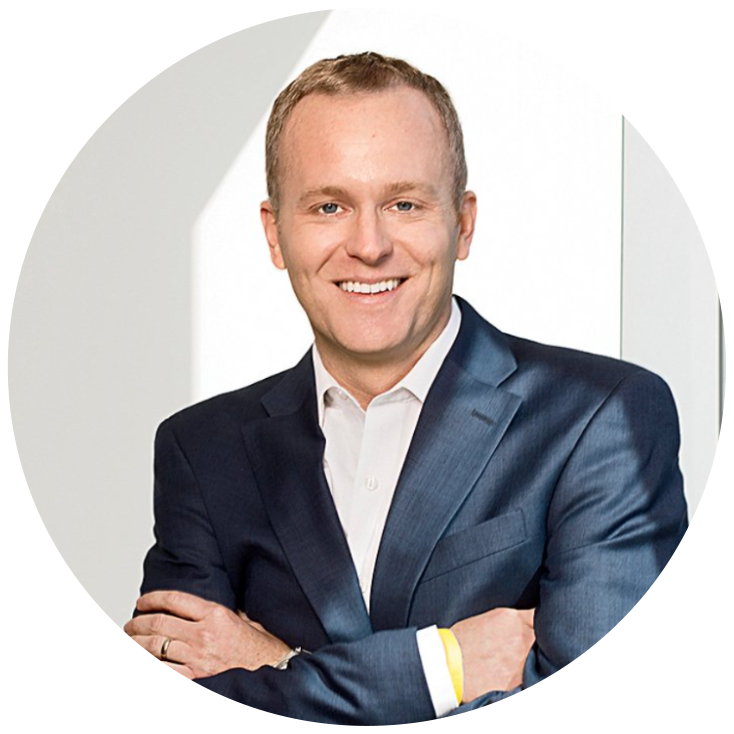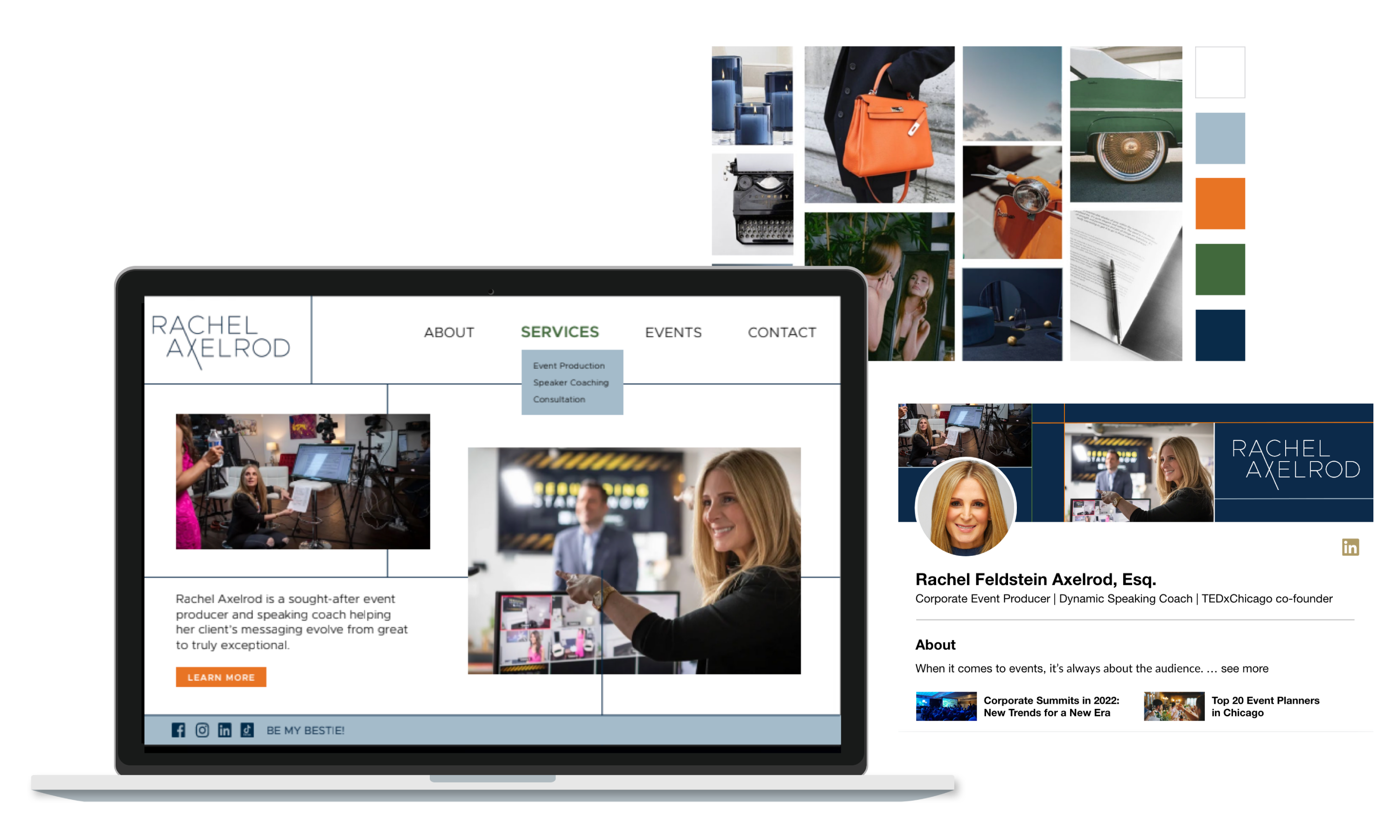 Meet the Producer & Coach who made a splash in the market.
Rachel Axelrod walked away with the tools to effectively and clearly communicate her brand message, voice, and unique value proposition, therefore attracting her ideal audiences and accelerating her business.
See Rachel's Story