Harness the power of authentic personal branding.
Does this sound familiar:
You are a leader (or emerging leader) looking to articulate your value and amplify your digital presence in service of your vision and success of your company…
You know that this work is not an act of vanity, but a desire to develop an authentic personal brand in support of so much more—your team, your division, your company, your industry or your mission.
Maybe you want to reach new customer segments, support hiring initiatives, launch a new product, make a name for your organization or all of the above. No matter the reason, you know it's important to make your voice heard and you are ready to take the necessary steps to find a microphone. Maybe you've found a few means of fragmented support through a ghostwriter, a PR agency or specialist, a social media agency, a corporate digital branding firm, or some combination.
As those avenues are built on tactics and quick wins, they will only get you and your message so far.
Enter SimplyBe. Agency: The leader in Authentic Personal Branding.
100K+
We've helped 100K+ people across the globe define their personal brands through workshops
250+
Individual personal brands created and launched
1Million
Impressions earned per client per month
96%
Client retention rate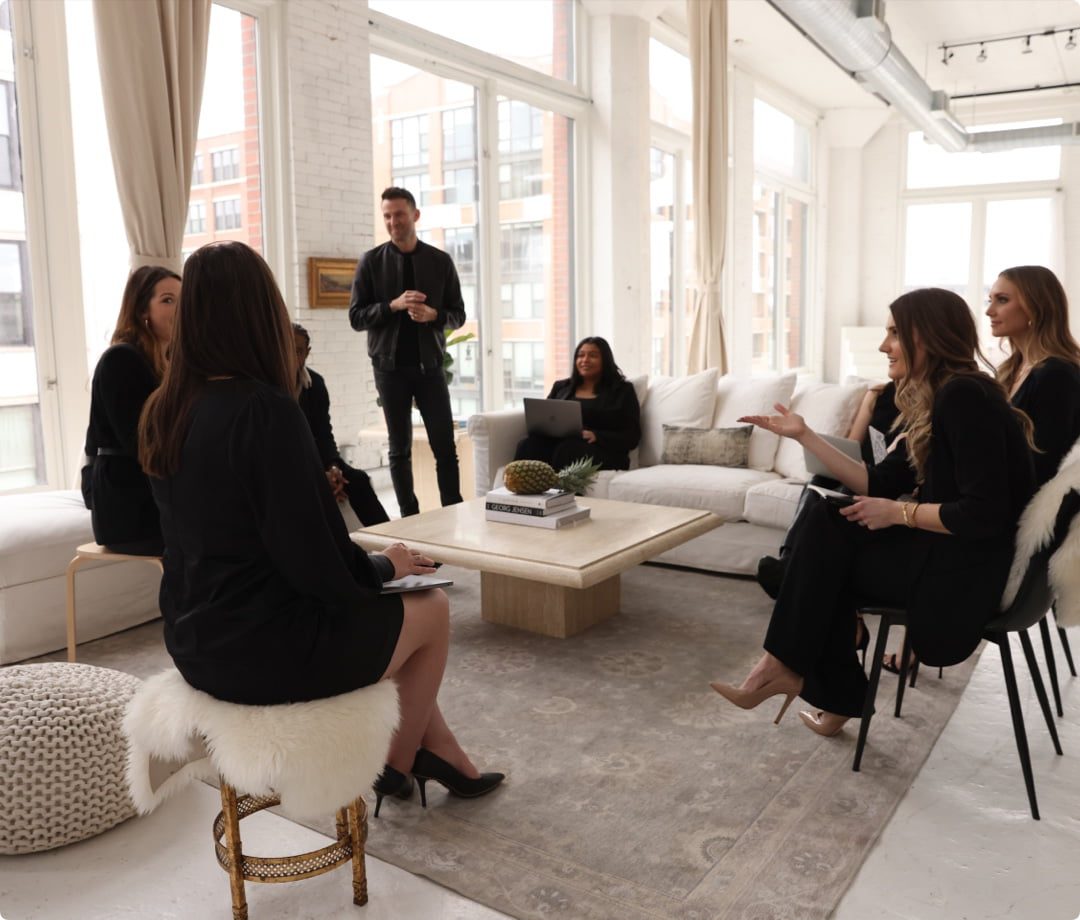 SimplyBe. Agency is a pioneer in combining the best of strategic content, PR, cutting edge social media strategies, visual branding and digital marketing. Our trademarked methodologies, cutting edge digital interfaces, and team of branding experts help our clients achieve meaningful presence, connection and success within their specific industry.
We routinely work with c-suite executives, corporate directors and managers, doctors and healthcare practitioners, attorneys, non-profit executives, leaders in finance and tech, creatives, entrepreneurs and more.
Our specialization is not in industry, it's in the individual and our ability to help anyone and everyone find their authentic personal brand.
We have decades of experience helping new and existing leaders develop strategic and authentic personal brands.
Our trademarked process (our CEO even wrote a book about it) allows us to capture your unique individuality, in service of larger business goals and your greater mission, and partner with you and your company to get your message out into the universe.
Not only are you creating strategic content for your existing audiences and platform, but SimplyBe. Agency helps you create an authentic personal brand that you can leverage in a variety of digital marketing channels to reach new audiences, clients and brand evangelists: methods like long-form blogging, webinars, guest appearances on relevant industry podcasts, email marketing, and more.
Our specialization is not in industry, it's in the individual and our ability to help anyone and everyone find their authentic personal brand.
And it doesn't stop there.
Your personal brand will inform your sales pitches to your earned media… anything that communicates who you are and what you do. The cohesive story we develop with our individual clients, in service of a larger business agenda or mission, translates far and wide across channels and directly to your intended audiences.
How do we do it? Well, we delve deep into what drives our clients. Through experiential creative branding sessions, ongoing brand support and employee engagement programming and workshops, we've helped thousands of clients discover their voices and articulate their unique and expert thought leadership.
Our authentic personal branding strategies are tailored specifically to your comfort level: some folks love the idea of making a loud splash on social media, while others want the chance to refine their message through monthly newsletters and more niche communication. No matter the channel, your authentic personal brand is one that tells the right story at the right time through the right medium… all while reaching the right people.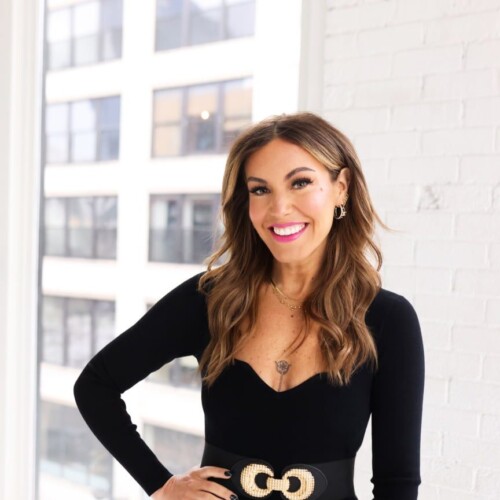 Jessica is an international award-winning entrepreneur, expert in personal branding, best-selling published author, and podcast host. As the Chief Executive Officer of SimplyBe. , Jessica facilitates sold-out workshops and masterminds around the world, and speaks on the power of authentic personal branding to corporations including Google, Blackstone, Morningstar, Salesforce, Motorola, Nike, Verizon, Mars, Pinterest, Bank of America, @properties, and Beam Suntory. Her work has been featured in Business Insider, MarketWatch, The Washington Post and Thrive Global.
Jessica's awards include being named a Notable Entrepreneur of 2020 by Crain's Chicago Business and a "Top Digital Marketer to Watch" by INC. She has also been featured in Forbes as a Personal Branding Expert. In 2018 and 2019, she was honored with the Gold and Silver Stevie® Award, respectively, for "Female Entrepreneur of the Year."
Jessica published her #1 best-selling book: "Be. – A No Bullsh*t Guide to Increasing Your Self Worth and Net Worth by Simply Being Yourself" in February 2021 with Sounds True Publishing, a Macmillan imprint. As the host of the SimplyBe. Podcast, she interviews industry thought leaders and global executives.
Click here to learn more about Jessica Zweig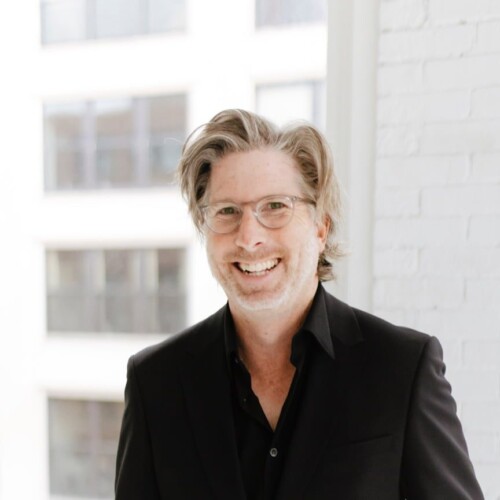 With over 25 years of finance experience, Brian works with individuals, startups, and small companies on financial planning, budgeting, projections, and wealth management. As SimplyBe.'s CFO, Brian brings his expertise to the business through implementing accelerated growth strategies and increasing efficiencies. In addition to his work at SimplyBe., Brian works within a boutique financial advising practice and serves as Co-Chairman of The Business Conduct Committee and Probable Cause Committee at the CME Group.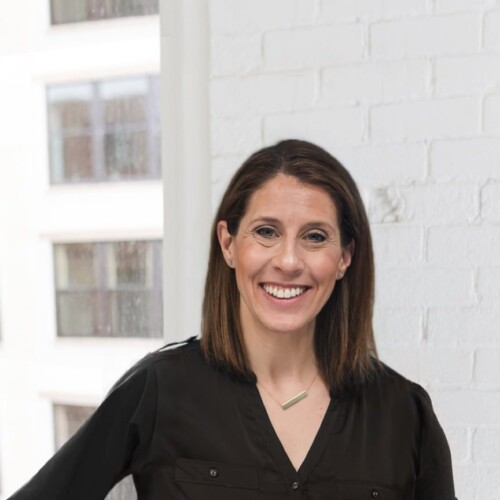 Aimee is an executive-level marketer, entrepreneur and operator with two decades of experience. She has a demonstrated history of working in technology, startup, b2b, b2c and professional training and coaching across international marketplaces. Aimee brings to SimplyBe. her expertise in creating, growing and improving marketing and sales departments to execute on lead generation, overall brand awareness, and pipeline. Aimee is the co-founder and chair of Women Influence Chicago, an organization within 1871 that operates, as an umbrella, to cultivate women leaders in enterprise, start-up and not-for-profit technology organizations in Chicago and beyond.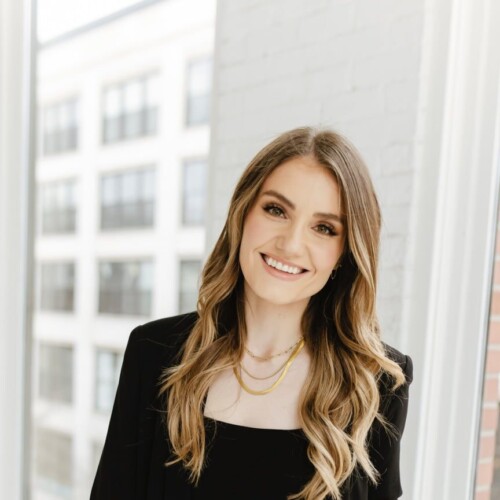 As one of the founding members of SimplyBe., Aleksa sits at the epicenter of hundreds of successful brands. As the VP of Marketing, Aleksa is the chief steward of the SimplyBe. brand and leader of our outbound marketing strategy and execution. She works closely with our sales team on go-to-market strategies for new products and owns the inbound prospecting strategy for SimplyBe. With a Master's Degree from Northwestern University and nearly a decade of marketing, creative and authentic personal branding experience, Aleksa embodies our brand pillars of confident, modern and bright.
One of SimplyBe.'s founding members, Nora Shepard has spearheaded and built the processes and systems that are the bedrock of our company today. As Director of Business Development, she oversees key partnerships and continuous growth into new markets, all while continuing the legacy of the SimplyBe. authentic personal branding frameworks that she helped bring to life.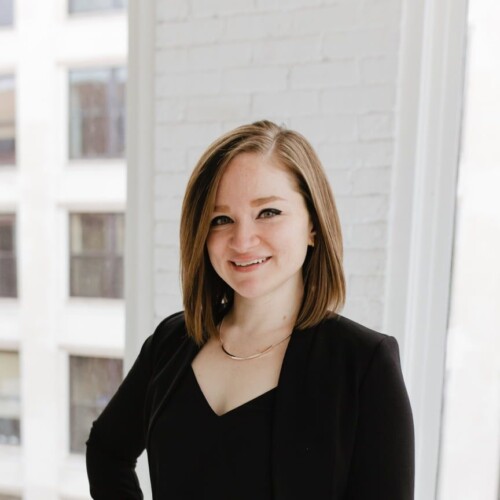 After 7 years of digital marketing and extensive freelance experience, Emily joined SimplyBe. to focus her branding chops on what she loves most: people. With a degree in Graphic Design from SCAD and a natural affinity for writing, Emily leads our team in developing unforgettable brand identities and smart, compelling strategies. With an eagle eye for detail and a commitment to best practices, she oversees every creative aspect of our clients' branding, allowing them to show up beautifully and authentically at every strategic touchpoint.
Bringing authentic personal branding to the forefront of business.
Our values drive everything we do.
At SimplyBe. we honor a code of humanity, empowerment and excellence. This is where our Core Values come in. SimplyBe.'s values act as a roadmap to achieving our vision and center on one thing: bringing more authenticity and humanity to business.
Join our Team

Be. Bold
The world needs more boldness. But boldness looks different on everyone. We celebrate getting out of your own comfort zone and taking risks, whatever that means for you.

Be. Kind
Being kind is different than being nice. Being kind starts with your soul. It means leading with your heart and genuinely hoping for the best for others.

Be. Relevant
The world is changing fast. We keep a pulse on our industry and communities with insatiable curiosity and let the knowledge we gain inform our work.
Be. True
We own our authenticity and inspire others to do the same. We celebrate vulnerability and we celebrate our differences— these are what make us human.

Be. In Service
We help our clients leave legacies. Authentic personal branding, when done right, is about more than yourself. We work with people who are in service of a greater mission.
Be. Extraordinary
Show up every day as your highest self. Build equity in yourself. Build equity in your future. It starts with you and it starts now.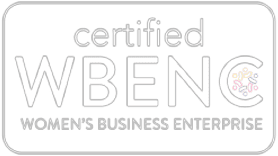 Founded by women. Run by women.
SimplyBe. is certified as a Women's Business Enterprise by the Women's Business Enterprise National Council (WBENC), the nation's largest third-party certifier of businesses owned and operated by women. Learn more about the WBENC
Where we are.
SimplyBe. works with companies and individuals located all around the world. Whether you travel to us, we travel to you, or we connect virtually, there are no limits to what we can do together.
Founded in Chicago, IL, SimplyBe. has established a secondary office in Nashville, TN.