The Challenge:
The Edlong Corporation came to SimplyBe. at a pivot point. Their ultimate goal was to remain competitive in the marketplace by demonstrating Edlong's position as an innovative industry leader. 
Our challenge was to creatively saturate the market with Edlong's message and competitive advantage to:
Gain market share as a leader in the flavor industry
Increase inbound leads, deals, and relationships
Open unprecedented opportunities
Attract and retain top talent
The Solution:
Their competitors had not made any efforts to humanize their brands, and as the only female-run flavor company with a primarily female executive team in the U.S., they knew they had an untapped asset.
First: Our primary goal was to elevate and empower Laurette Rondenet, Edlong's CEO, and connect her messaging to the company's, and ensure its consistency across the organization. Then, we extracted and told the stories of key leaders around her in the organization to amplify and validate that message.
For over two years, SimplyBe. has worked with Laurette to develop her comprehensive corporate CEO brand identity and strategy. Building her thought leading platform included:
A comprehensive visual brand identity

A personal brand

website

to serve as a calling card and content hub

Photoshoots with her executive team

A

podcast

and video strategy with key guests 

Ongoing long form content through email newsletters
Second: Once Laurette had a strong digital presence of her own, SimplyBe. developed a custom brand identity and strategy for the Edlong organization in order to drive cohesion across company messaging. 
Third: Part of this company strategy included elevating nine key executive voices—from the CFO to leading scientists in R&D—around Laurette's corporate CEO brand. Each executive received their own brand identity, LinkedIn optimization, and visual brand. In other words, they each received the tools to share their subject matter expertise in their own right, while supporting the greater organizational goals. 
Laurette Rondenet and Edlong understand that personal branding is a long game—one that requires consistency and constancy. With clear objectives and clear and complimentary brands in the market, we've created a brand ecosystem that has opened up new partnerships, garnered international recognition, and increased the company's pipeline.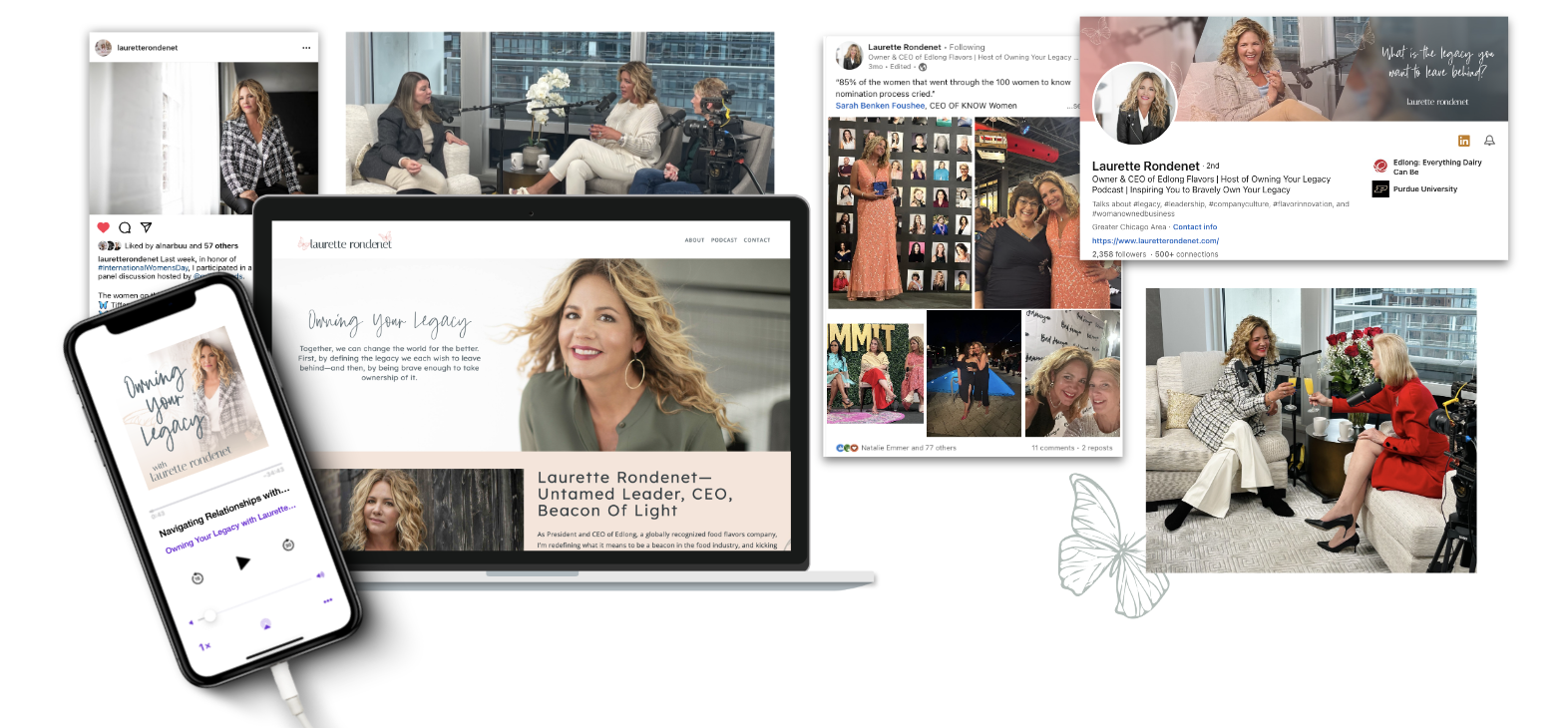 Edlong CEO, Laurette Rondenet's, platform has been the driving and primary force for the organization's comprehensive thought leadership and marketing efforts.
Elevating key voices within the organization surrounding the CEO brand allows for broader amplification of the Edlong Corporation to key stakeholders and prospects.
CEO, Laurette Rondenet, with a credible platform behind her, has been able to open up executive-level relationships with some of the biggest brands in the industry simply by reaching out to them on LinkedIn.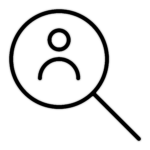 Top executive-level talent has proactively approached Edlong due to the organization's presence, some of whom have joined the team, drastically reducing hiring costs.
Edlong's pipeline has grown rapidly and they are being invited into new deals because of our coordinated marketing efforts elevating key leaders in the organization.

At the biggest trade show in the industry, attendees and executives cited their content as a reason for knowing them, and candidates and top talent attribute their awareness of the company to Laurette's podcast.
Members of the executive team have been approached by media and industry associations because they are recognized as experts with established platforms.
See the highlights from the Edlong team's professional photoshoots: